ADMENTAL 2019
Not surprisingly given our own project, we are big supporters of any other projects that sits at the intersection of mental health and the creative industries.
This is because such collaborations open up enticing opportunities for people like myself (a psychologist) to consider new ways of talking about mental health and wellbeing.
One such project, which has been running for the past couple of years is ADMENTAL. It is running again in 2019. Details below.
"Working in mental health I'm used to focusing on my consumers wellbeing. This event helped me to take a step back and have a look at my own for a change." AdMental Attendee 2018

"90% of AdMental attendees said they would attend the next event".
Don't miss out!
AdMental 2019 will see young creatives make their mark in the advertising world. Guided by industry professionals, watch the two teams battle it out 'Gruen' Style as they pitch on 'how to sell positive wellbeing.'
This year there is a special focus on 'Ageing Well.'
How do we challenge Baby Boomers to think about staying connected beyond their working lives?
How do we prevent them becoming the next generation of socially isolated older South Australians?
AdMental includes a panel discussion featuring leading mental health experts, advertising agency judges and audience voting. Join media personality Ann Wills 'Willsy' as she hosts this evening of thought-provoking fun!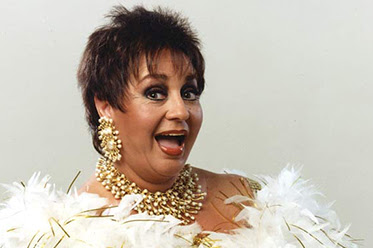 Time: 6:30 – 8.30 pm
Date: Wednesday 17 April 2019
Location: Bonython Hall, University of Adelaide, North Terrace
Tickets: General Admission $20, DDF Members $15, Concession/Unwaged $10
*Includes complimentary post event networking drinks
"Great event… so many people talking about mental health is always a good thing." AdMental Attendee 2018
Inspired? Pay-it-Forward!
Did you know you can pay it forward with a donated ticket?
You can purchase a ticket for someone who wouldn't ordinarily be able to attend AdMental due to their financial circumstances. Simply select the Pay-it-Forward ticket option when you are booking your tickets.
If you'd like to attend AdMental but can't due to your financial circumstances, please send your details to
emilie.soda@adelaide.edu.au
. Recipients of Pay-it-Forward tickets will be selected at random.
Tags
Share